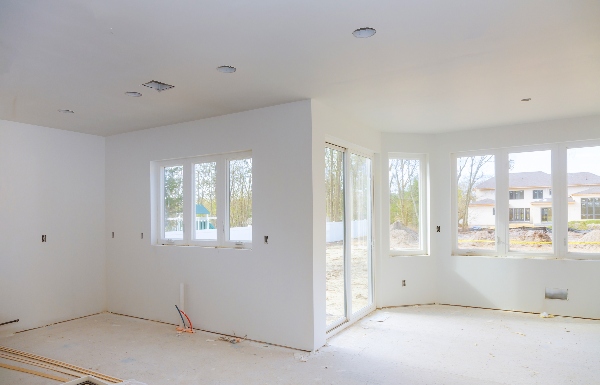 There is nothing like the feeling of accomplishment of owning your own home. As your family grows, your home needs may grow as well. For many homeowners, especially first time home buyers, a home addition or expansion literally builds on what you have to give you what you want. There is a lot that goes into getting your home addition complete including finding an experienced home renovation contractor and deciding on the right design for you and your family.
This article will focus on when you should begin a home renovation project.
Is There a Best Time for a Home Renovation Project?
There is typically a better time to take on a project than others. "'Tis the season" doesn't just have to apply to Christmas. Similarly, home renovations have better time than others to begin.
First, make sure you are ready for the renovation. Have you saved the money? Does your family need more space? Is your current home's layout lacking something? Once you have answered these questions, then you are ready to explore the timing.
Choosing the Season
For most places in the country, the summer will be the best season. Summer is definitely the best for outdoor remodeling or renovations in Michigan. Remember, just about all renovations that build onto your house begin with outdoor construction. The bright summer sun also provides light for longer working days and extra warmth to speed up any drying.
Consider the Cost of Materials
Look to buy materials or begin your project in the off-season to avoid the higher price tag. Unfortunately, that might be tough as the peak season is busy for good reason, that is the easiest time to work. If possible, plan your home addition ahead of time and buy needed materials before your contractor will do the work. Then when summer comes, you will be good to get your project underway.
Beware of Your Contractor's Availability
Don't forget about your contractor's schedule in your planning. When their agenda fills up, they won't be able to take on any new projects. When you are picking up your project's materials, set up a time with the contractor for when they are available. Make sure to consider your own schedule and compromise between the two,
Working with Home Addition Experts to Get Your Project off the Ground
Home additions are great options for you to add extra options to your home without the hassle of moving. Why change everything when you only need one improvement? Make sure to follow the steps above to time your project right. Working with professional designers and contractors like those at Balbes Custom Building will ensure your project comes together under budget and on time. We have been in the Metro Detroit area for more than 20 years helping our community members get the most out of their homes. Give us a call today to discuss your project.