We've provided beautiful, functional, and affordable home additions for over 20 years
Add to Your Property with Your Dream Home Addition
If you dream it, then Balbes Custom Building can build it. For over 20 years, we've answered the call whenever homeowners dreamed of additions to their refuge. We've extended rooms, built entire new floors, and added pleasurable additions like man caves and sunrooms. Our team is experienced in every possible addition to your home. You have big plans for your property. We can see them through from start to finish.
Home additions are the most affordable way to add square footage and enjoyment to your existing property. At Balbes Custom Building, we know how to seamlessly add whole wings or single rooms to homes of any age, blending both style and substance into one cohesive space. Build equity while adding a new space for you and your family to enjoy! It all starts with a free quote and a single call to Balbes Custom Building in West Bloomfield, MI!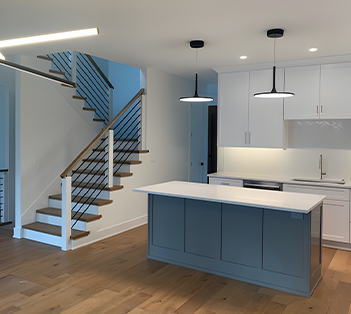 Get Your Free Estimate
---
We're more cost-effective from the start; call and get your free estimate on your home additions.
(284) 884-0590
Add to Your Dream Home
---
You may not live in your dream home yet, but Balbes Custom Building can get it there! A home addition or remodel can be what you need to live as comfortably as possible. Our 20+ years of experience make us the ideal partners for your home addition project! Call us today and let's talk shop.