If you like your neighborhood then reinvest in your home
Stay in Your Neighborhood with a High-Quality Home Remodel
Moving can be overwhelming, from the time it takes to find your next home to the money you'll have to spend to acquire it. You don't need to move to live in your dream home though. If you like your current neighborhood, but feel that your house isn't right for you then Balbes Custom Building can provide you with the ideal solution. After working with us, you'll have both your dream home and your friendly neighborhood. It's like having your cake and eating it too!
Our entire team, including upper management, will work on-site to provide you with the extra attention that you deserve for your dream home. You'll have 24/7 access to us to make sure that your upgraded home in your comfortable neighborhood is exactly how you envisioned it.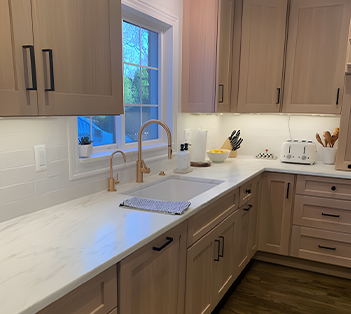 Get Your Free Estimate
---
We are proud to offer a free estimate for your renovation projects.
(284) 884-0590
Live In Your Dream Home
---
It's never too early to start designing your dream home. Balbes Custom Building can help renovate your home instead of building an entirely new one—although we offer that too! We want your dream home to become a reality, and we know we can give it to you. Home remodeling can be a scary process, but it is also an exciting one. Our experts will make it easy for you to live in the house of your dreams. Call us today to discuss your project. From big to small, Balbes handles it all!