Our homes have been featured in Home and Garden magazine
Build Your Dream Home in West Bloomfield, MI
Everyone can close their eyes and envision their dream home. At Balbes Custom Building, we make it as easy as possible for you to reach your vision. Free estimates, financing plans, and an award-winning team can make your dream home a reality. Successfully designing and building dream homes is why we've been in business for over 20 years. From mansions to bungalows, your dream is our business!
Our experience has earned us a reputation for professionalism, integrity, and quality craftsmanship. In an industry where many projects get bogged down, behind schedule, and over cost, constant and consistent communication is the key to our success. We build your home with the same care, attention, and focus we'd want from contractors building our home. You won't have to worry about service with us. We can help you brainstorm, design, and construct the highest quality house that you deserve.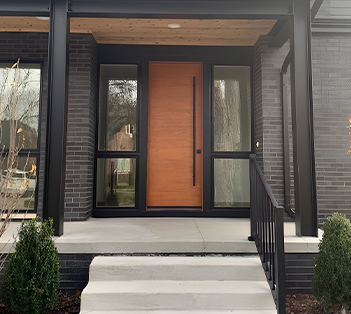 Get Your Free Estimate
---
We offer free estimates to all of our clients. Get yours today!
(284) 884-0590
All of our Clients are our No. 1 Priority
---
As a Balbes Custom Building client, you will have access to us at all times via cell phone so we can immediately address any concerns that you have about your construction project. Additionally, our owner and operator works on-site, so you can feel secure that your questions will be answered immediately. From the earliest planning stages, until your new home is completed, we remain in constant communication with you so that you're fully aware of the process and status of your new home construction.