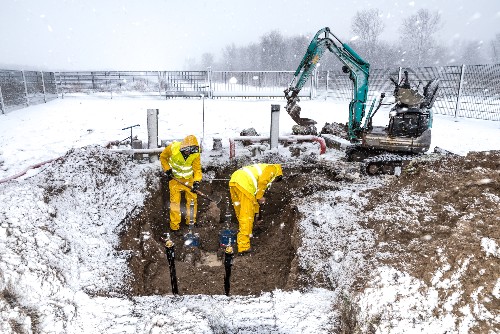 Snow has begun to drop, and winter is definitely underway. Though spring is the typical season for cleaning up, all year is the right time to put some work in around the house. Many people think of summer as the time for bigger projects. Don't rule out the cold season as a time to get things done. Keep reading to learn about some of the cold weather home addition winter benefits.
1. Pouring Foundations Works During the Winter
Technology has made several improvements that make our lives more comfortable during the winter. One advancement is that of pouring a foundation despite cold weather and even snow. Currently, a professional contractor can pour a foundation even if the ground is frozen while keeping the strength it would have if poured in any other season.
2. Winter is the Slow Season for Contractors
Michigan contractors tend to have freer schedules in the winter. Most people wait until late Spring to reach out for a project, and by then, a contractor's schedule is full. Now is the best time to take advantage of contractors' open schedules to get your home addition done quickly.
3. Experience the Least Disturbance at Home
Contractors have families and homes as well and know how annoying it can be to not have the use of big sections of your home. Fortunately, with a home addition, most of the work will happen outside of your home, so your family will have minimal disruption.
4. Dry Winter Weather is Better than Flooding in Spring
Winter is notorious for being dry, with many people's lips and skin getting dried out. This weather might be bad for your skin, but it is great for construction. The rainstorms and humidity of spring mean there are fewer days to get good, solid work done.
5. Begin Planning for Your Outdoor Living Space Now
Now is the right time to start thinking about what you want from an outdoor living space. Consider whether you will want to redesign your backyard, add a deck or patio, or do other work to open up the outdoors.
Professional Contractors in Bloomfield Hill, MI
All of this sounds great, but these home addition winter benefits won't matter without a professional contractor. Take the time to shop around for an experienced construction professional to bring your vision to life. Check out what some of our clients think of our work. We do home additions as well as bathroom and kitchen redesigns.
Give the team at Balbes Custom Building a call today at (248) 884-0590 to begin your next home project.