Leading Home Remodeling in Birmingham MI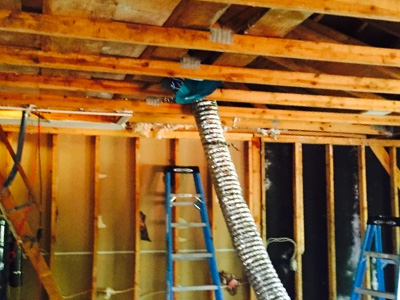 Reinvest in your home by remodeling with Michigan's leading home remodeling company.
If you're contemplating moving, but enjoy your neighborhood, we have a solution for you. For over 20 years we have been designing new rooms and helping homeowners just like you with remodeling their old home into something new.
Balbes Custom Building specializes in home construction and remodeling, and we listen to every one of your needs to create a plan to bring your home to new heights. As the leading construction company in Birmingham, we're trusted within the community. We pride ourselves on working with your budget and even provide financing options so you never have to worry if it's the right time to remodel your home.
Our work has even been featured in Home and Garden Magazine!
---
Man caves, game rooms, home theaters, sitting areas, and more.
Sometimes you just need more space! Balbes can turn dark and dingy basements into fun, usable rooms the entire family can enjoy. Why settle for a cramped laundry room or an unfinished office? Let us help you enjoy your entire house- not just the main rooms. We can add on sunrooms, 3-season rooms or increase kitchen areas. We can add on a room for entertaining guests- with a fireplace and bar. If you can imagine it, we'll design and build it.
---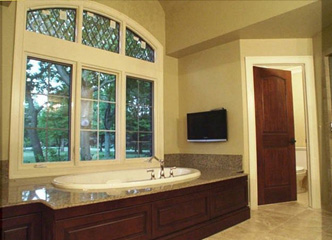 Add a half bath, guest bathroom, or update your main floor bathroom.
Are you embarrassed by your bathroom? Tile, grout, fixtures and cabinetry eventually just become worn and outdated. Grout becomes "uncleanable", tile color goes out of style, wood grains wear unevenly, and fixtures get that white, crusty buildup that is nearly impossible to remove. If any of this sounds familiar or you just want a bathroom makeover, call us! We have affordable bathroom makeovers that include simple updates like replacing the bathroom vanities, bathroom countertops, fixtures and toilets. Whatever your bathroom remodel needs, Bables Custom Building can take care of it.
---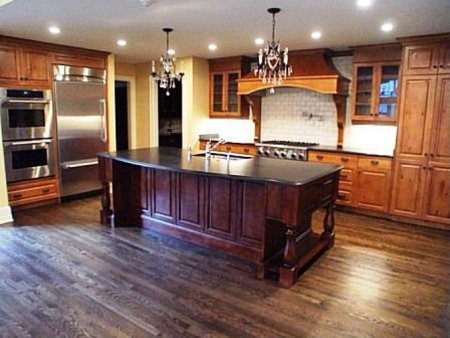 Total Kitchen Renovations
Whether you just bought a house and need to update the kitchen or you need more space in the home you live in, Balbes has the solution. Our experienced craftsman will listen to your dreams and design a kitchen space that fits your needs and your budget. We can tear down a wall to connect two rooms, or keep a half wall and make a counter area with seating. Like the idea of a mini pantry or built in shelves? Want to turn a breakfast nook into a laundry room? We can build out, build in, or transform your impractical kitchen into a beautiful, efficient workspace.
---
High quality and professional craftsmanship.
Everyone has heard a horror story about a home improvement project that has gone off the rails and become a never-ending nightmare for the owners. This happens because of a lack of planning and communication, and this is something that you will not have to worry about when you are dealing with Balbes Construction. As a client, you will have 24/7 access to us via cell phone so we can immediately address any of your concerns. We also make it a point to remain in constant communication with clients before, during, and as we're finishing any job. Moreover, we are one of the few construction companies where the owner is on site during every home remodeling job so you, as the homeowner, have complete access to the process of your remodeling at every stage.
---
Your Satisfaction is Our Guarantee.
When it comes to home remodeling and makeovers, Balbes Custom Building is the trusted remodeling company homeowners in West Bloomfield, Bloomfield Hills, Birmingham, Farmington, Northville, Rochester, Troy, and the surrounding areas turn to first. Call (248) 884-0590 for a free estimate on your next home improvement project!