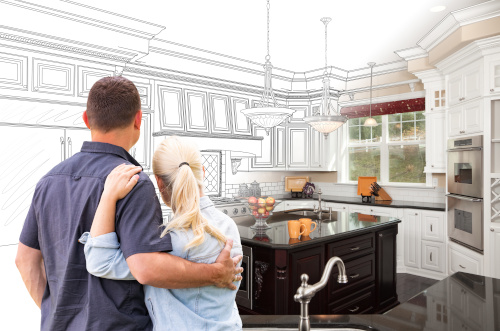 Many families treat the kitchen as the center of the action. Whether the kids are there to grab a snack, several members visit during meal prep, or the adults met in a breakfast nook to start their day, the kitchen draws a family together. Kitchen remodeling projects are an investment, in time, money, and the need to find a new gathering and eating place.
Keep reading to learn the top five reasons homeowners continue to choose to remodel their kitchens.
1. Falling Apart or Outdated
After the wear and tear of years, your kitchen gets run down. Cracks, peeling linoleum, busted cabinets or their doors, or old appliances end up breaking up the cooking process. Other times, the kitchen is stuck in the 50s or 60s without the modern conveniences or styles of the 21st century.
2. Investing in Future Value
According to Money Magazine, you can expect to see a return of over 80% on your kitchen remodeling project. The kitchen continues to be one of the most sought after renovations for being cost-effective. As an important side note, you have the chance to enjoy the updated kitchen before you decide to sell it, so you get value now and in the future.
3. Updated Kitchens Get Houses Sold
Remodeling your kitchen helps increase the marketability of your entire property. Potential buyers can more easily imagine themselves and their families in a modern kitchen. A newer kitchen can even get your home listed in real estate ads.
4. Savings Through Incentives and Energy-Efficiency
Becoming more "green" is a top priority for some people, but we can all agree that spending less on energy bills feels good. Energy-efficient appliances, solar water heaters, and LED lights can cut the utility bill. Choose a skylight to bring in more natural light and reduce your need for artificial lighting. Also, consider rebates from the government as well as rebates for appliances and building materials.
5. Match Your Style
Your current kitchen may have been unique to the previous homeowner, not you. Do you prefer a kitchen island or peninsula to expand and better distribute your counter surfaces? Maybe you need more shelving or more accessible shelving. No matter your specific design needs, a professional team can help bring your vision to life.
The experienced team at Balbes Custom Building has been in the industry long enough to know what works and what will give you the best return for your money. Give us a call today at (248) 884-0590 to chat through your project.