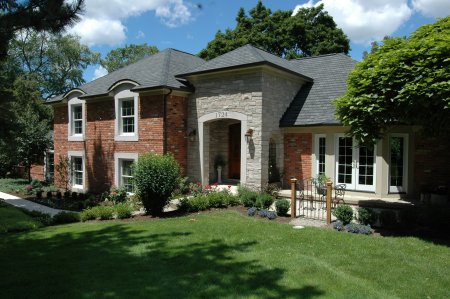 Originally posted on 09/30/2015
When you drive through your neighborhood and see that someone has begun a project to build an addition on their house, you may wonder, "Why don't they just move into a bigger house?"
This is a common question, and it's something that many people heavily consider before deciding to build a home. Many homeowners wonder if they're better off moving, but they fear that they'll miss their old house and won't like the new neighborhood. While there are a variety of reasons why people may decide to add on to their homes, the following are the most common.
A Growing Family
When couples with growing families weigh their options, they often find that it's less expensive for them to add on to their home than it is for them to purchase a new home. Moving costs are a serious consideration. In addition to the costs, you also would need to take off time from work and probably excuse your kids from school for the move. As their family grows, they realize that it makes more sense to make their existing home more spacious than it does to move to a different one.
Emotional Attachment
People often grow emotionally attached to their homes, neighbors, and community. This is frequently the case when a family has lived in a home for a very long time. Parents look around at the home and see all of the memories they created with their children over the years. When they need additional space, they often feel that their attachment to their home is reason enough to add on, rather than move.
Aesthetics
While many people think that adding extra space is the primary reason for every home addition, that's not always the case (although that is a great reason, too!). Sometimes, homeowners like their home and the neighborhood where they live, but they're displeased with the way their home looks either on the exterior or interior. This is often the case with people who live in older homes. There are a multitude of choices for your home addition and if you don't know where to start, our savvy design team is ready to help you out.
Expand the Potential of Your Home with an Experienced Contractor
Your home is a special place, and if you're happy where you live, then it often makes more sense to add on to your home than it does to move. If you're considering building an addition on your home, look to the experts at Balbes Custom Building. With an experienced staff of highly trained professionals, we're prepared to build any type of addition on your home. Contact us today for a free consultation!