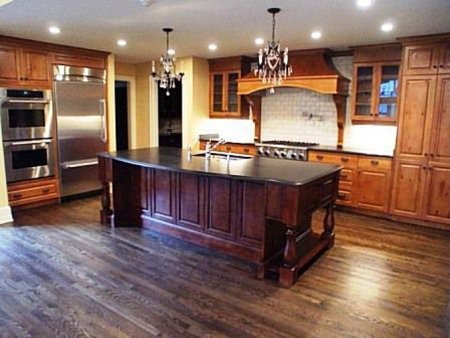 Whether you are thinking of adding on to your home or are simply curious, here is a sneak peek at the home addition trends you can expect to see in the coming year!
1. Large is not always in charge. According to a recent survey from the National Association of Home Builders, one of the most significant shifts in home design and construction is that homes are actually becoming smaller. In 2016, the average, single-family home is projected to measure 2,152 square feet. This is a 10% decrease in size over 2010.
2. Texture is king. When it comes to building an additional room onto your home or remodeling an existing one, homeowners are developing a newfound appreciation for natural texture. Engineered stone and wood products are now being designed to mimic their raw counterparts, and the natural texture of such materials feels more organic than the shined to perfection, polished surfaces of old. By allowing materials to remain in their natural form, homeowners can appreciate a material's true beauty.
3. There are new must have kitchen basics. According to the same NAHB survey, homeowners now prefer kitchens with double sinks, recessed lighting, and a plethora of room to stretch out and eat. This new trend has led many homeowners to add onto their homes to increase the amount of space available in the kitchen.
4. Bathrooms remain at the top of home addition lists. If you are thinking of building an additional room onto your home and want a decent return on your investment, you can't go wrong with a bathroom. Freestanding bathtubs are becoming much more affordable, but many homeowners who are building new additions are forgoing bathtubs altogether in favor of two person showers, which are cited as being used much more frequently.
Basement remodels and outdoor deck additions also remain on the list of popular home addition trends, but ultimately, homeowners are seeking out unique solutions that work with their lifestyle. If you are thinking of adding onto your home, contact Balbes Custom Building to schedule your free consultation today!