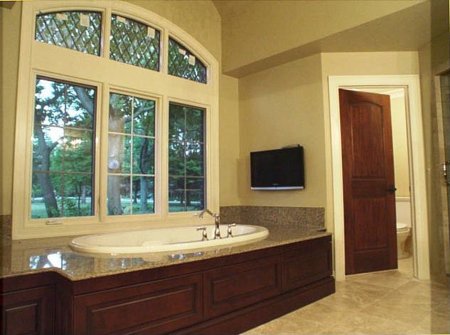 If you are looking for ways to add value to your home, and make your home more comfortable for you and your family, adding a home addition to your existing home might be just the option for you. In fact, adding a home addition can give you the most bang for your home improvement budget! New home additions are one of the few home improvements you can do that will only add value, never detract from the value of your home.
Adding a bathroom, for example, can add to the resale value of your home. Buyers love bathrooms, and prefer that the number of bathrooms matches the number of bedrooms as closely as possible. While most bathrooms will only provide a 58%* return on investment, if you plan to live in the home for 5 or more years and plan to actually make use of the bathroom, then a bathroom addition makes for a great investment. This makes even more sense if you only have one bathroom in the house. It can increase the chance your home will sell when it or if it comes time to sell the property.
Another home addition that can add immense value to your home, as well as increase the number of interested buyers, is to have an addition in the form of an attic bedroom. These additions/conversions have an average cost of $150 to $200 per square foot*. These additions tend to provide on average a 77%* return on investment. Anytime you increase the number of bedrooms with new home additions you increase your home's desirability and resale value.
The major aspect where a home addition can add more value to your home is by increasing the overall square footage of your home. People love big homes, and every square foot you have or add is premium. Any home additions that add more space to your existing home will add immense value.
If you're building a home addition anywhere in Southeast Michigan, contact Balbes Custom Building today for a free estimate and consultation. We strive to make the entire process stress-free for you and your family. We have been serving the central Michigan community for over 20 years, with quality construction that is always on track, on time and exactly as planned. We have a large assortment of building materials we work with, and we can obtain any material of your choosing. We also have a variety of financing options to help you get one step closer to your dream home or remodeling of your dream home via a new addition. Contact us today at 248-884-0590 today for your free consultation.
*Remodeling" magazine's "Cost vs. Value Report."