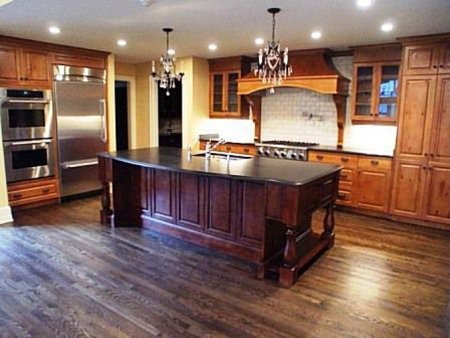 Originally posted on 01/02/2016
Remodeling a kitchen is no small undertaking, and before you decide to tackle this project, there are a number of things, beyond style, that you'll need to consider. For example, you'll need to learn how to responsibly deal with old materials that you gut from your kitchen. Most towns and cities have regulations regarding disposal that must be followed. Before you decide to take on a kitchen remodeling project, here are 3 things you should consider.
1. Contractors and Permits
Remodeling contractors are a dime a dozen. You need to find someone whom you can trust. Ideally, the remodeling contractor you choose to work with should have experience, recommendations, liability insurance, and an excellent standing with the Better Business Bureau. You will need to obtain approval and all of the necessary permits from your town's planning department before undertaking any remodeling project.
2. The Neighbors
Remodeling a kitchen is a noisy and dirty job, and for a time, will include a seemingly endless flow of contractors, disposal services, and delivery trucks. Give your neighbors plenty of notice regarding your intentions to remodel. Don't begin loud tasks, like sawing or hammering, late at night or early in the morning. It would also behoove you to double-check your city's noise bylaws to check for restrictions.
3. Demolition
This is one portion of your remodeling project that you might be tempted to tackle yourself, but it is recommended that you leave it to a professional remodeling contractor. In addition to simple steps, like turning off the electricity and shutting off the water, there are more complex steps too, such as protecting your home's integrity and making sure that load-bearing walls remain intact.
Remodel Your Kitchen with the Kitchen Experts at Balbes Custom Building
If it's time to remodel your kitchen, look to the experts at Balbes Custom Building. We have been proudly serving the central Michigan community for more than 20 years, and we know what it takes to build a kitchen that delivers the perfect blend of function and style. Contact us today to request a free consultation!