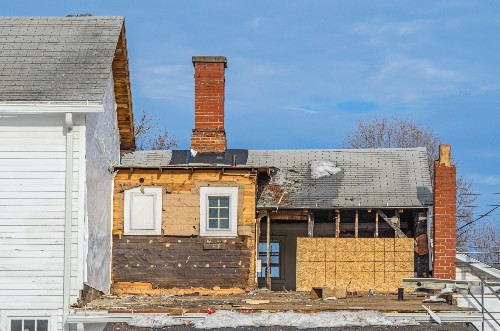 A home addition is a serious matter. Nothing is more expensive than a home addition, but there is also no greater investment a homeowner can make. This type of investment is a lasting one that will bring many more options to your home beyond that of replacing the windows or updating the storage options. Check out some of Balbes Custom Building's top recommendations for home additions in this post.
Build up to a second story
If you want to add some major square footage to your home, do as most people do and consider adding a second story. This addition will add a ton of living space for your family without taking away any of your yards. With a second story addition, you can transform your ranch into a more spacious, robust two-story colonial - a fact that will help when the time comes to sell your home.
Extend the use of your current second story
If you already have a second story, there are options for you to explore up there. If you want to extend the use of your two-story space, there are addition options for new amenities or even new rooms. Consider adding another living room area, a new bedroom, or another bedroom. Most homes extend the existing structure into an L- or T-shape, but your options are only limited by your creativity.
Add another bedroom
Usually, homeowners add more than one home at a time, but a mini-home addition, or adding one room, has its upsides. By adding just one room, you have the chance to put focused effort on the most important area for you, be it a living room, dining room, family room, or bedroom. Consider if what your needs are, then set up a project from a single room, connected rooms such as a master suite, or adding several rooms.
Add a second bathroom for family members and guests
As your family grows, so too do your needs for space. Adding a bathroom will give your family more options on a regular basis and give guests more options when you host events. A bathroom addition is especially beneficial for older homes. Also, another bathroom, even if it is a half bath, will increase your home's value and marketability. You could also transform a bedroom into a master suite by adding a bathroom to it.
Work with a professional contractor
A fundamental step in getting the home addition you can be proud of comes in finding the right contractor to partner with on the project. The experienced pros at Balbes Custom Building have the experience of more than 20 years working on commercial and residential buildings to give our clients the space they always wanted.
Give our Balbes Custom Building team a call today at (248) 884-0590 to get started on your project.